Slovenia-based tool manufacturer Unior and Canadian bike brand Devinci have joined forces in the name of elevating the hustle, this week unveiling their new mountain bike team of elite UCI World Cup and Enduro World Series (EWS) racers.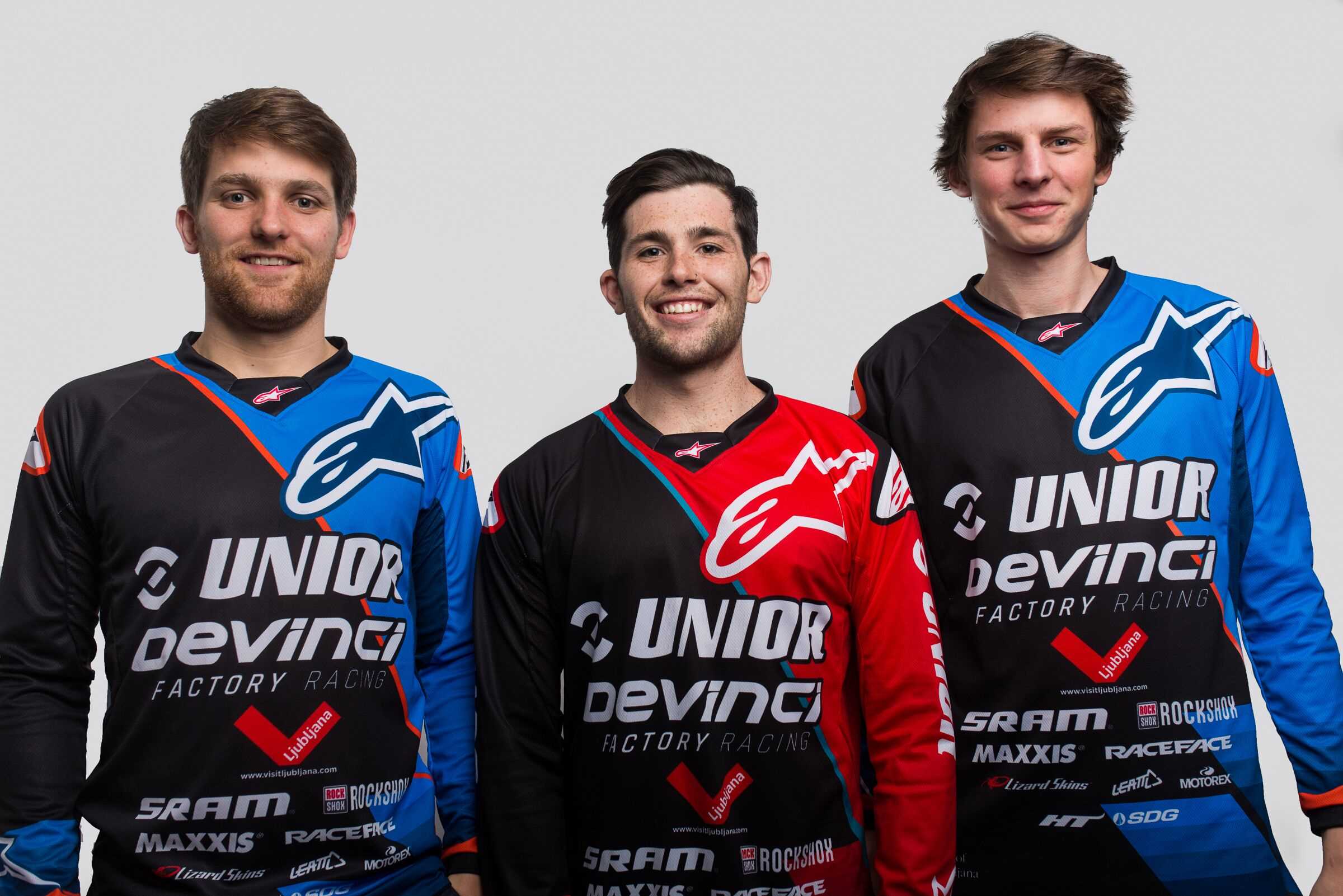 Uniorspecializes in high-end tools and is no stranger to crafting competitive racing programs. With eight years in the game, the brand's current lineup includes a mix of apex DH, XCO, 4Cross/BMX athletes. And by combining forces with Devinci, enduro muscle now enters the fray.
"Unior and Devinci have so much in common, making it easy to build a solid foundation for the new program," says Grega Stopar, DH/XCO Team Manager. "Both companies share a passion for racing—Devinci with super fast bikes, and Unior with the best tools to keep those machines in top shape."
Devinci has been cooking up podium-destined frames at its Chicoutimi, Canada headquarters for more than three decades. "Being back on the DH saddle with young and talented athletes is a thrill," says company founder Felix Gauthier. "Add our outstanding enduro team to the mix and we have the recipe for an exciting season."
On the DH side of the equation are young rippers Jure Žabjek and Rudy Cabirou. Žabjek, 21, is currently ranked 8th on UCI's list of elite riders, both Jure and Rudy had top-10 results in the last season. Jure is also a former European DH Champion and reigning European Cup winner. Teammate Dakotah Norton, from the U.S., is another standout. The trio will be chasing top-10 finishes on UCI World Cup stage, starting in April on Lošinj, Croatia.
"I'm excited to be a part of the merger," says Norton, who shocked onlookers with his ferocious UCI debut last year. "The Unior Tools Team has always had a great reputation, and Devinci has achieved some amazing results on the track with the Wilson design. It's a match that's destined for some great results."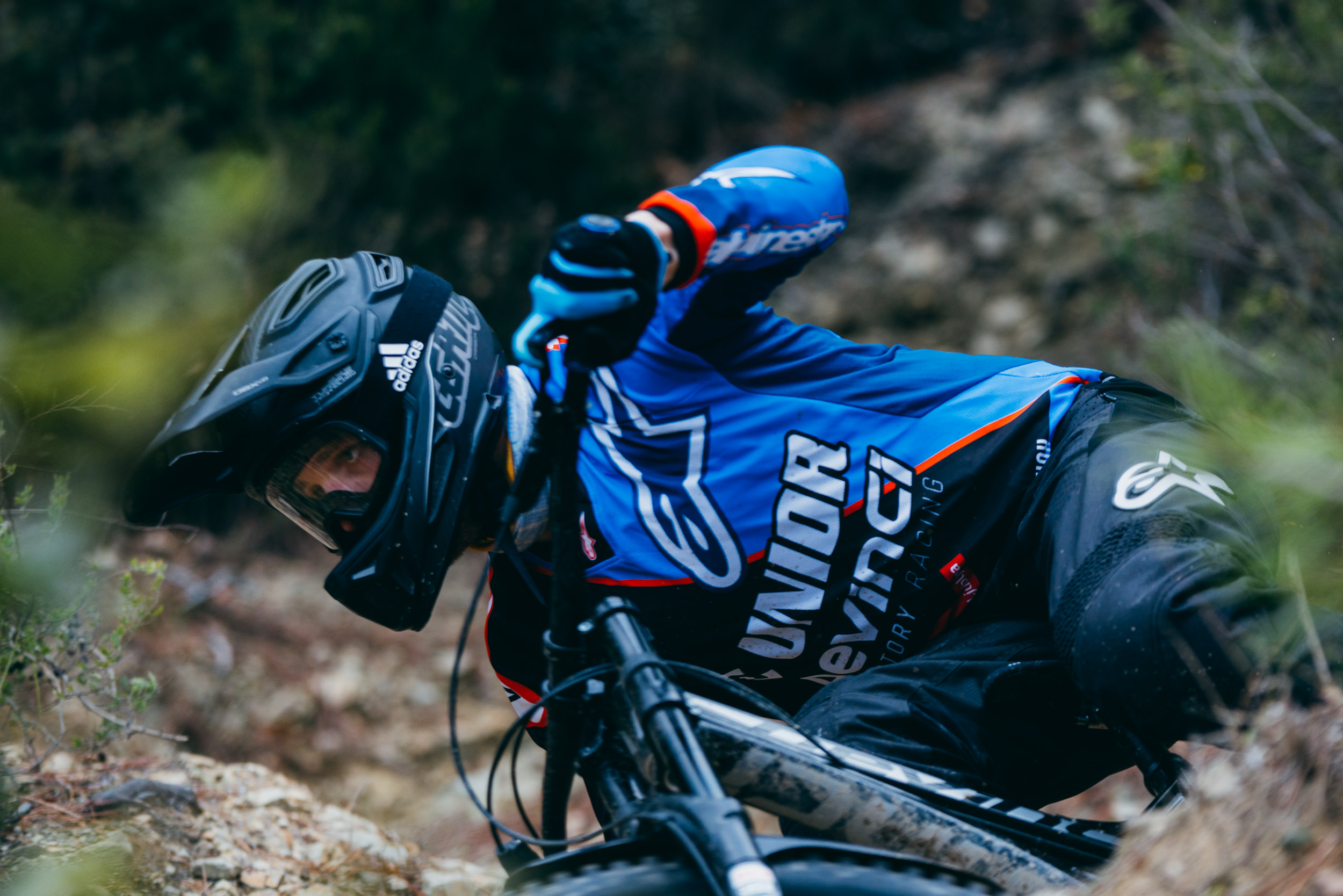 Piloting the Spartan build, on the other hand, Frenchman Damien Oton will lead the enduro charge. And this year, 21-year-old Kiwi phenomKeegan Wright also joins the ranks. As members of the newly formed Unior/Devinci Factory Racing squad, both powerhouses will be vying for podium honors on the EWS circuit in 2018.
"I'm stoked to be heading into my fifth EWS season with Devinci," says the veteran, Oton. "Together we've built more than a partnership; we're a family—and I salute Unior as the newest member of the family."
Another key piece to the collab is Olympian XCO racer TanjaŽakelj, one of the fastest female mountain bikers on the planet. "I trust my team and accept novelties with open arms and full of optimism. I believe this will open new doors for advancement," said Tanja who is first to start the season, on the World Cup in Stellenbosch.Kevin Berginc and FilipFlisar will be representing the team on the 4X Pro Tour and at select BMX races. All on Devinci bikes, all with support of Unior tools, all with one goal: to deliver best possible results.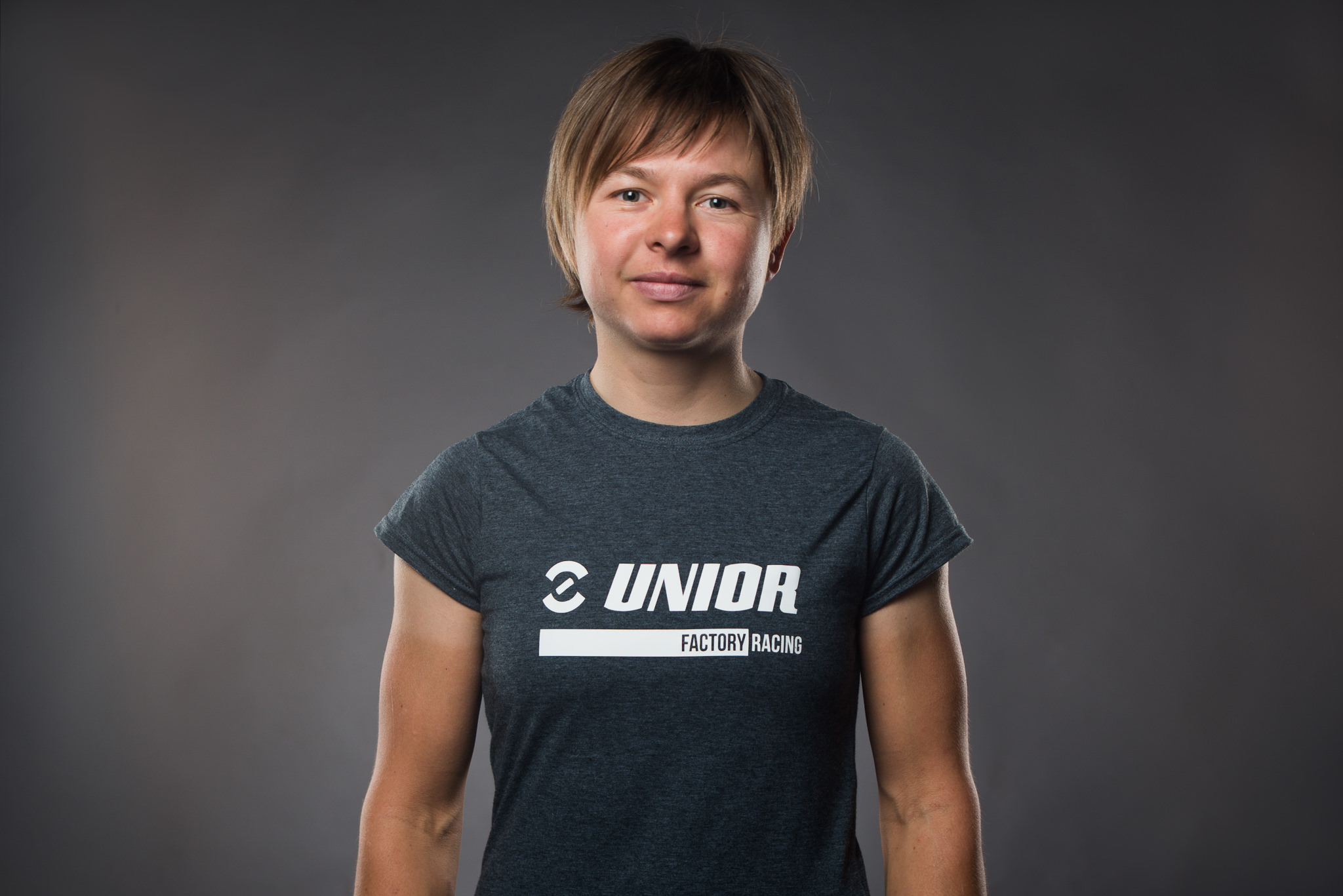 Keep up with Unior/Devinci Factory Racing on team's new website: www.uniordevinci.com